Our Team: Leading Us Forward

---
Philippe Befferal, BA, General Manager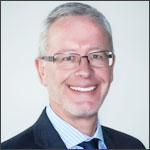 Mr. Befferal joined Angelini U.S. as CFO in 2011 for the launch of OleptroTM in the U.S. market. He was promoted General Manager of the U.S. operations on January 1st, 2018. Mr. Befferal brings over 20 years' experience in the pharmaceutical industry at both the corporate and subsidiary level in international environments.
Prior to joining Angelini, Mr. Befferal was employed by Patheon (a leading provider of contract drug development and manufacturing services) at their European headquarters in Switzerland, as Director of Quotations and Reporting (Europe). From 1995 to 2005, Mr. Befferal held several positions at Lundbeck, (a leading company in the CNS Market), including Finance Director of the French subsidiary in Paris, Business Support Manager, Europe, at the headquarters in Copenhagen, Finance Director, South Europe in Rome, and Senior Director, U.S. Admin Operations in New York.
Mr. Befferal is a French citizen and speaks French, Italian, and English and has extensive knowledge in global commercial operation projects such as customer relationship management implementation, Balanced Scorecard model roll-out, sales force expansion, and business intelligence tool implementation.
---
Steven Adler, BS, Director, Sales and Marketing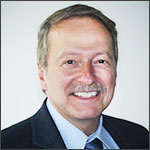 Mr. Adler has accumulated more than 30 years' experience in marketing, sales, and leadership. Mr. Adler joined Angelini Pharma U.S. in 2006, having previously worked for Nephros Inc. as the Director of Marketing with international responsibilities.
In 2012 he was appointed manager/leader of the Device Division.
Mr. Adler has a B.S. in Biology from City College of New York.
---
Valeria Sena-Weltin, MS, RAC, Manager, Quality Assurance (QA) and Regulatory Affairs (RA)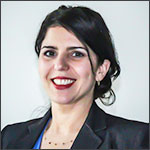 Mrs. Sena-Weltin brings over 12 years' experience in the regulatory field that includes various backgrounds, including the medical device and pharmaceutical industry, consulting on product conceptualization, non-clinical testing, GLP/GCP/GMP and GDP compliance, product registration in the U.S., Asia, Latin America, and ROW, as well as setting up a manufacturing facility for a Class 3 device.
Mrs. Sena-Weltin joined Angelini in 2015 as a Regulatory Affairs Specialist and was promoted to lead the Quality and the Regulatory team as Manager of QA and RA.
She has earned a B.S. in Biology, M.S. in Bioscience, and a certificate in Biotech-Enterprise from the Johns Hopkins University.
IT'S MORE THAN JUST A JOB: IT'S PERSONAL
"Carrying on 100 years of Angelini heritage is a rewarding challenge. I am proud to contribute to a culture of Diversity and Excellence that always pushes us to the next level of being and doing better personally and professionally."
— Philippe
---
"Working with a dedicated team I call the Angelini Family makes it easy to start every day ready to make a difference – for them, the patients who need our products, and the customers who rely on us for the latest most accurate product and industry information."
— Steve
---
"At Angelini, we really care, and this is the fuel I need to keep me active in my journey of becoming a better person and professional. I believe in the company and products we promote; and that patients deserve the best products and care." 
— Valeria