Supports the Physiological Healing Process
Speeds Up Healing Time by 56%²
•Creates the optimal healing environment
• Improves tissue oxygenation and promotes epithelization¹
• One of the Lowest pH in the Market — 2.5 - 3.0
• Inhibits microbial contamination within the solution while in storage
• pH Value is Preserved Over the Shelf life – Entire 2 years
• High Purity >95% of Free Chlorine Species from HCIO
• Easy-to-Use; No Rinsing Necessary
• Broad Indication for a Wide-Range of Wounds
Indications
NEXODYN™ Antimicrobial Wound Care Solution is intended for use under the supervision of healthcare professionals for:
• Partial or full thickness acute and chronic dermal lesions
• Leg ulcers
• Stasis ulcers
• Diabetic ulcers
• Stage I-IV pressure ulcers
• Post-surgical wounds
• Grafted and donor sites and
• 1st and 2nd degree burns
• Minor cuts, minor burns, superficial abrasions, and minor skin irritations

Contains >95% hypochlorous acid
Hypochlorous acid inhibits microbial contamination within the solution while in storage. Antimicrobial preservative effectiveness has been demonstrated against the organisms in the tables below in in vitro testing.
BACTERIAL ACTIVITY TESTS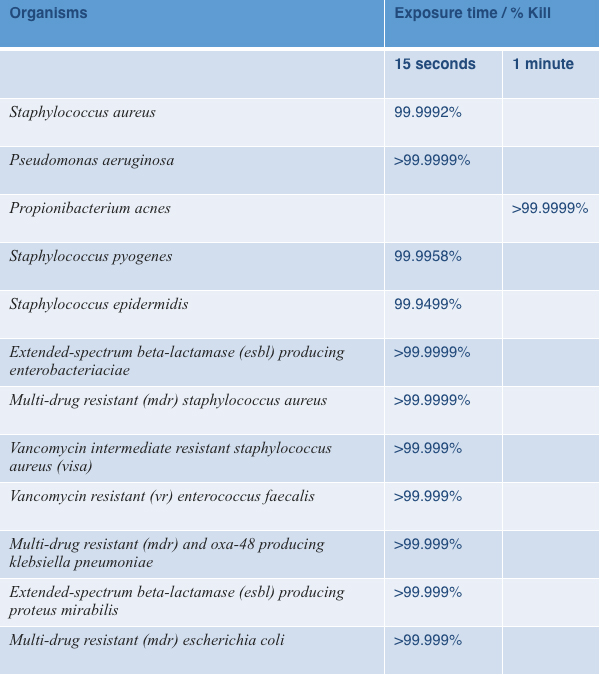 ANTIFUNGAL ACTIVITY TESTS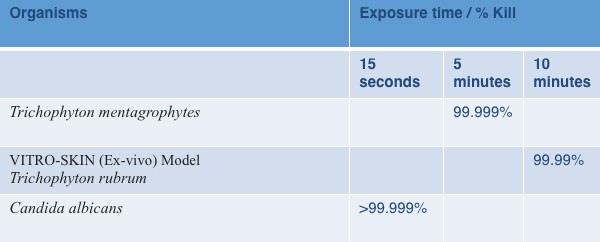 ANTIVIRAL ACTIVITY TESTS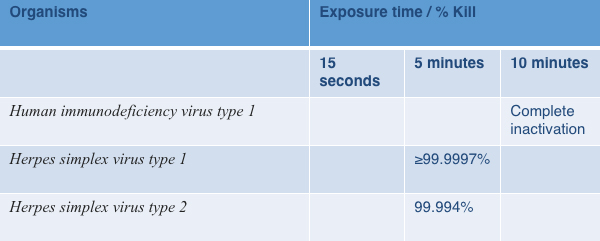 Available in the following size:
| | | |
| --- | --- | --- |
| Package | Quantity | Product Code |
| 100ml spray | 12/case | 21204 |
¹Basavraj S. Nagoba et al. "Acidic Environment and Wound Healing: A Review" Wounds. 2015; 27 (1): 5-11.
²D'Atanasio et al. "A New Acid-oxidizing Solution: Assessment of Its Role on Methicillin-resistant Staphylococcus aureus (MRSA) Biofilm Morphological Changes." Wounds 2015; 27 (10): 265-273.
²Fifty outpatients dismissed by the center were observed until complete epithelialization or up to 6 months. Visits were performed every month, while homecare treatment with NexodynTM for 25 patients was prescribed at each dressing change. The outcomes were compared with a similar population receiving saline solution, the center's standard of care in this setting. The integration of Nexodyn® on top of standard treatment has been assessed in the management of post-surgical, non-ischemic, and non-infected lesions of the diabetic foot. Adapted from L. Abbruzzese et al (2015): Poster [EP283] EWMA 2015.